Open "Application settings" window either from main window or tray menu.

If it is not already checked, click on "Check for pre-release updates" checkbox to check it.

"Install dev build" button gonna become visible under that checkbox. Dev build is not related to pre-release but we made it this way to make sure only people who knows what is dev build to download it.

Click "Install dev build" button to start auto update progress. If it gave error, most likely that could mean we uploaded new code changes and setup is not compiled with latest changes yet or latest code base is failing to compile. So you can wait few minutes and try clicking install button again.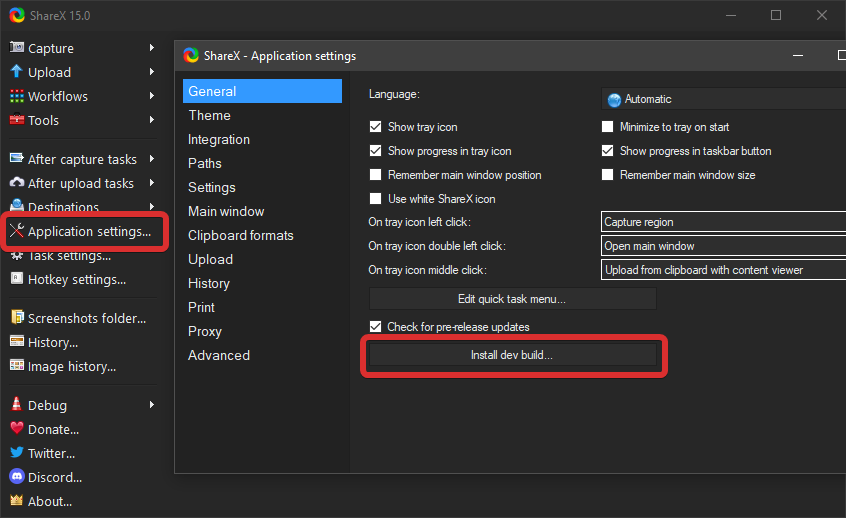 Please note, dev builds can be unstable and must be used for testing purposes only.